The Upstate New York branch welcomes members from the North and Northwest of New York State. 
The branch leaders of ISPS-US-MN are Mary Dahl (Buffalo) and Amber Brown (Greater Binghamton)
To join the Upstate New York branch, email UpstateNY@isps-us.org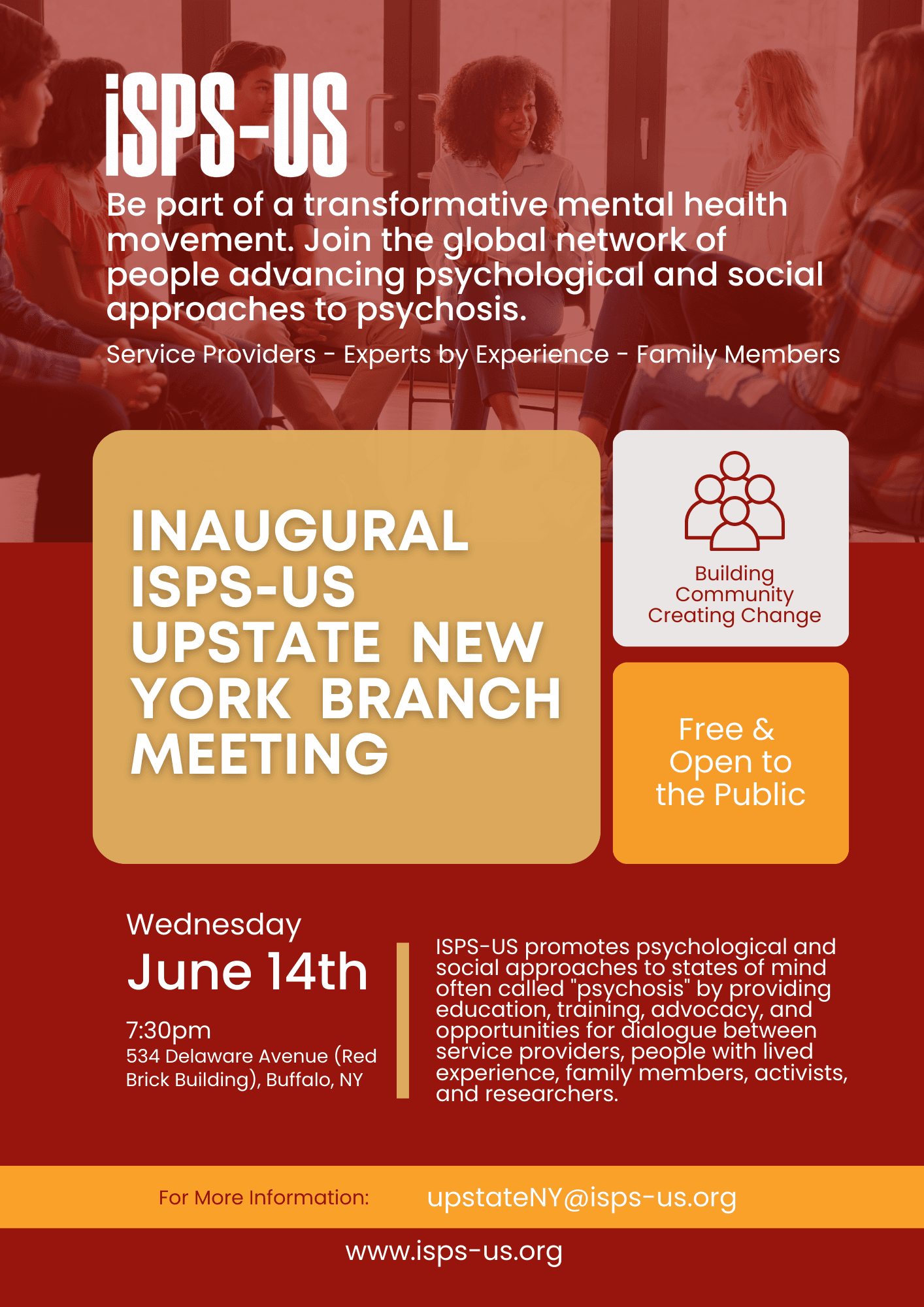 We're thrilled to announce a new local ISPS-US branch effort in Upstate New York! Join us for our inaugural meeting on Wednesday, June 14, 2023, at 7:30 pm, at 534 Delaware Avenue, Buffalo.