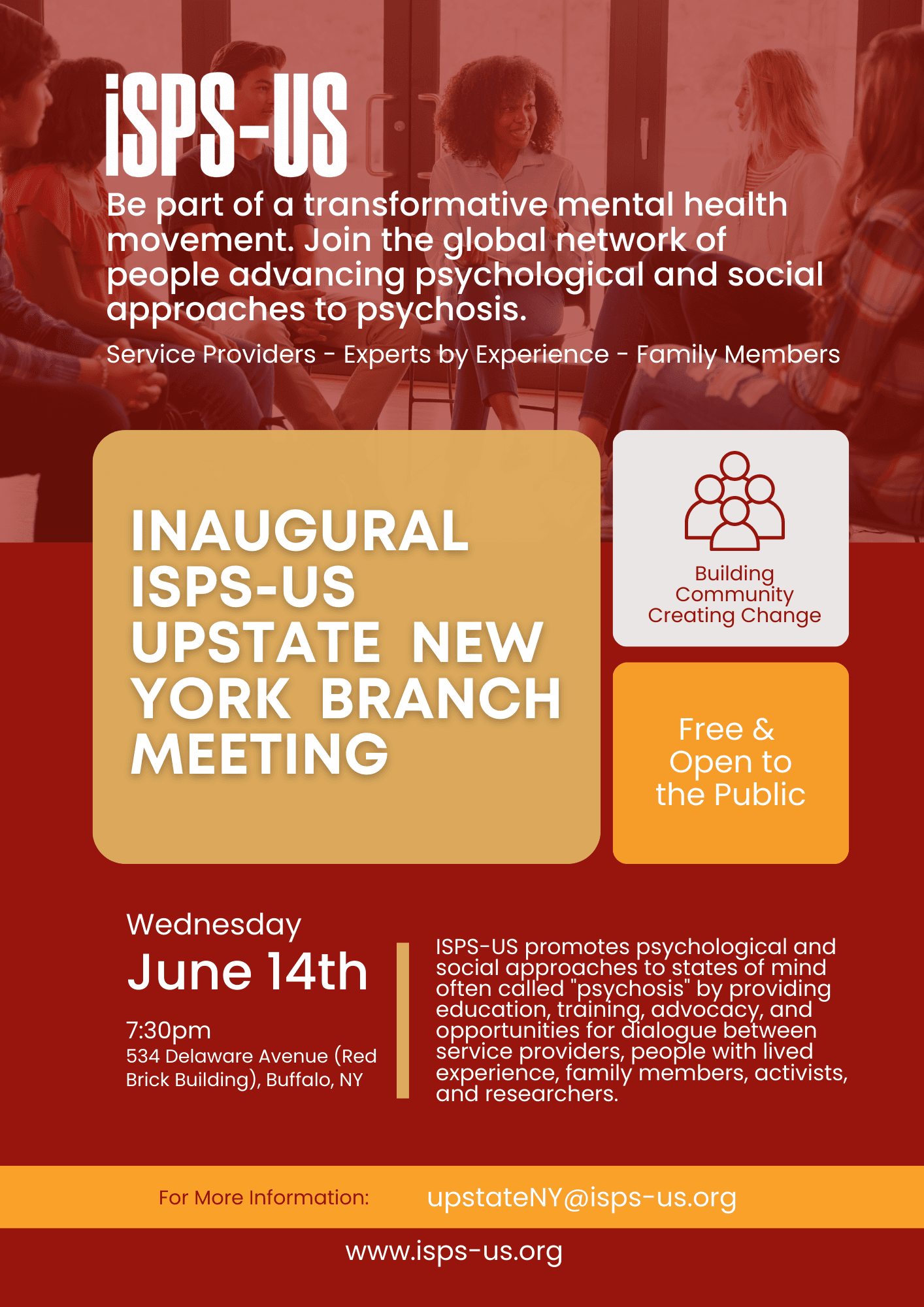 We're thrilled to announce a new local ISPS-US branch effort in Upstate New York! Join us for our inaugural meeting on Wednesday, June 14, 2023, at 7:30 pm, at 534 Delaware Avenue, Buffalo.
ISPS-US promotes psychological and social approaches to states of mind often called "psychosis" by providing education, training, advocacy, and opportunities for dialogue. Our local chapters are grassroots, local organizing efforts that aim to connect service providers, researchers, students, individuals with lived experience, and their family members to advance our mission. Come network, learn, and contribute. RSVP at UpstateNY@isps-us.org.
See you on June 14th as we embark on this exciting journey together!
ISPS - US Chapter, Upstate New York