ISPS-US provides education that promotes the appropriate use of psychotherapy and psychosocial treatments for those experiencing states of mind commonly called "psychosis." These include approaches and understandings derived from psychoanalysis, cognitive-behavioral, systemic, psychoeducational, occupational, peer support, creative, and related approaches. Our educational offerings also highlight social factors and intersecting systemic injustices related to "psychosis."
Webinars
ISPS-US webinars go in-depth on innovative and diverse approaches to psychosis. Our live webinars run on a monthly basis and are open to all with a donate-what-you-can registration model. We welcome suggestions for speakers – contact us to get involved.
Upcoming Webinars & Courses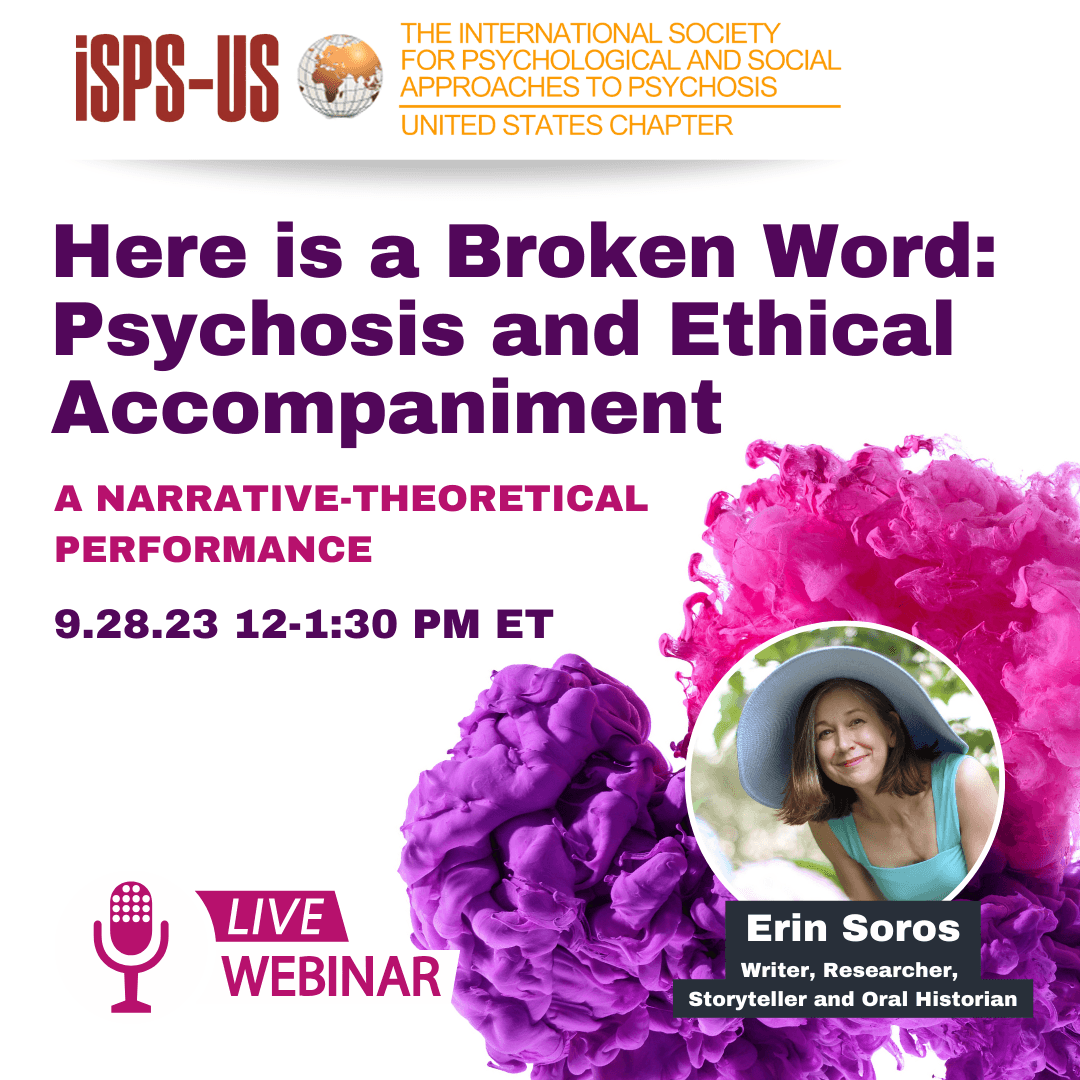 Get ready for a one-of-a-kind event! We are thrilled to invite you to our next webinar, an extraordinary narrative-theoretical performance titled "Here is a Broken Word: Psychosis and Ethical Accompaniment" on Thursday, September 28th at 12pm, Eastern.
This immersive experience will delve into the lived experience of psychosis, its purpose as communication and testimony, and the ethical accompaniment required to foster connection and healing. Dr. Erin Soros, a "mad writer," distinguished scholar, and story-teller, will share her personal journey and expertise on this vital topic.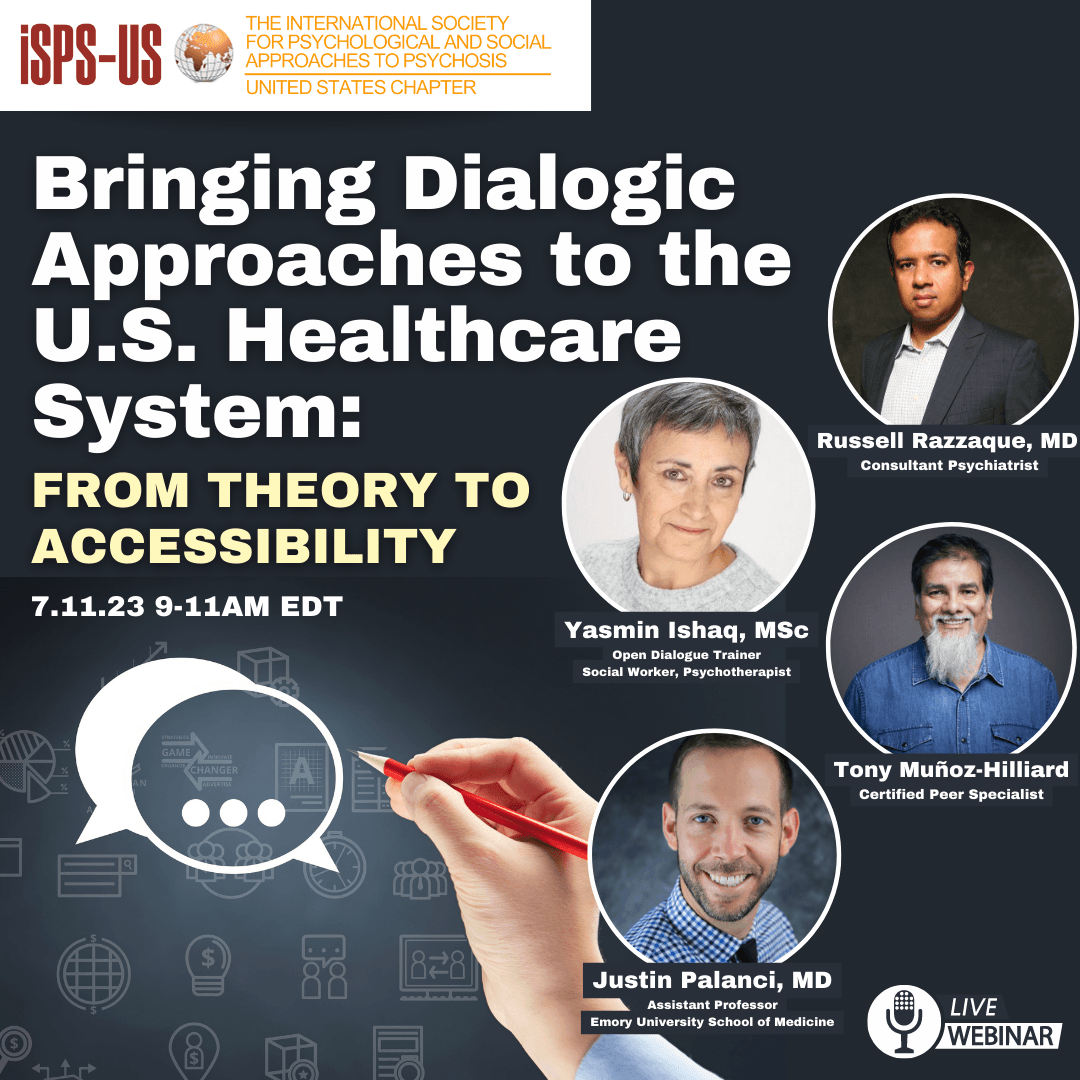 ISPS-US invites you to attend a panel presentation, featuring four eminent leaders from the U.S. and U.K. who will share their dialogic work, research, learnings, challenges and emerging best practices as inspired by Open Dialogue.