ISPS-US provides education that promotes the appropriate use of psychotherapy and psychosocial treatments for those experiencing states of mind commonly called "psychosis." These include approaches and understandings derived from psychoanalysis, cognitive-behavioral, systemic, psychoeducational, occupational, peer support, creative, and related approaches. Our educational offerings also highlight social factors and intersecting systemic injustices related to "psychosis."
Webinars
ISPS-US webinars go in-depth on innovative and diverse approaches to psychosis. Our live webinars run on a monthly basis and are open to all with a donate-what-you-can registration model. We welcome suggestions for speakers – contact us to get involved.
Upcoming Webinars & Courses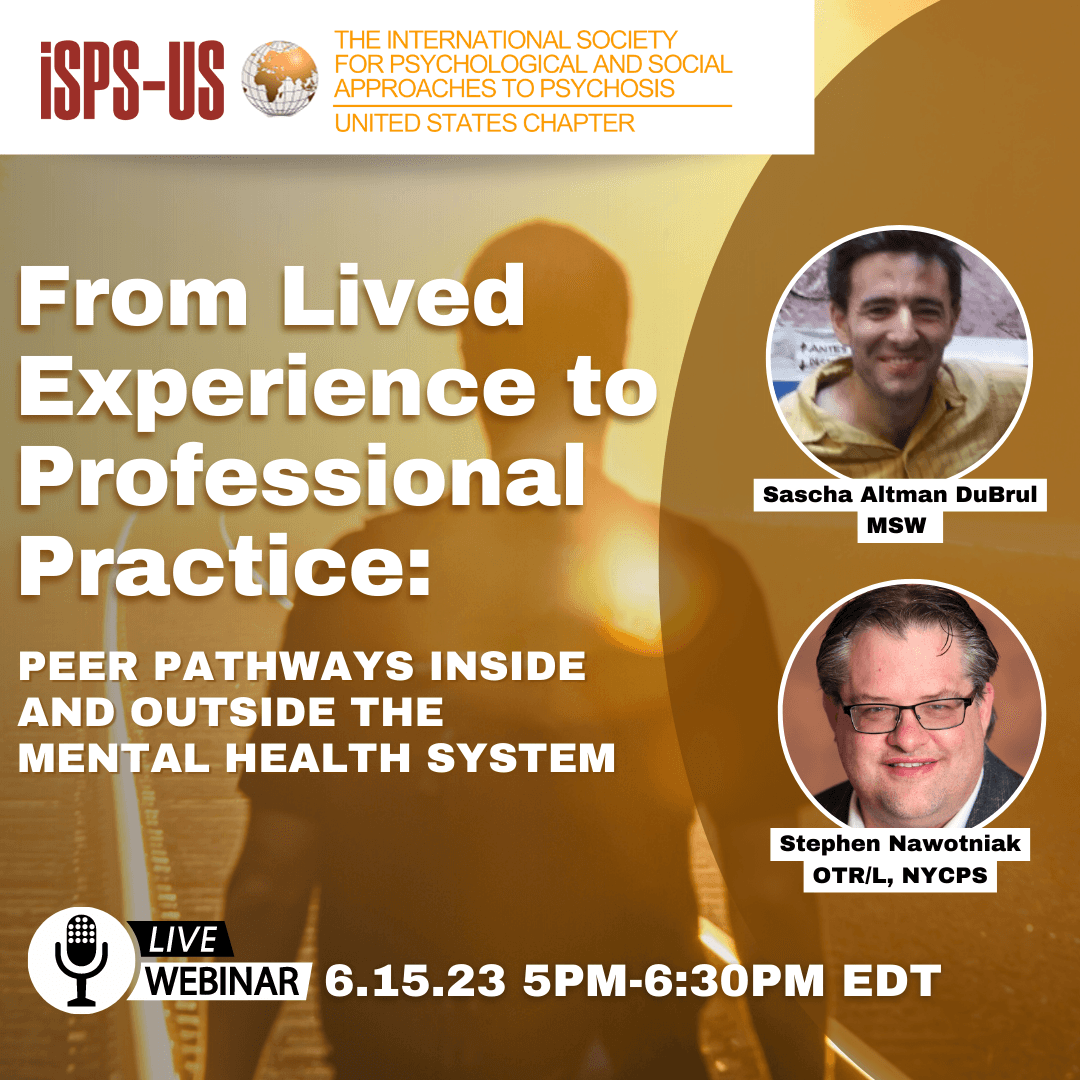 In this webinar, advocates Sascha Altman DuBrul and Stephen Nawotniak will share their unique perspectives on transforming mental health care through peer support in pathways from both inside and outside the system.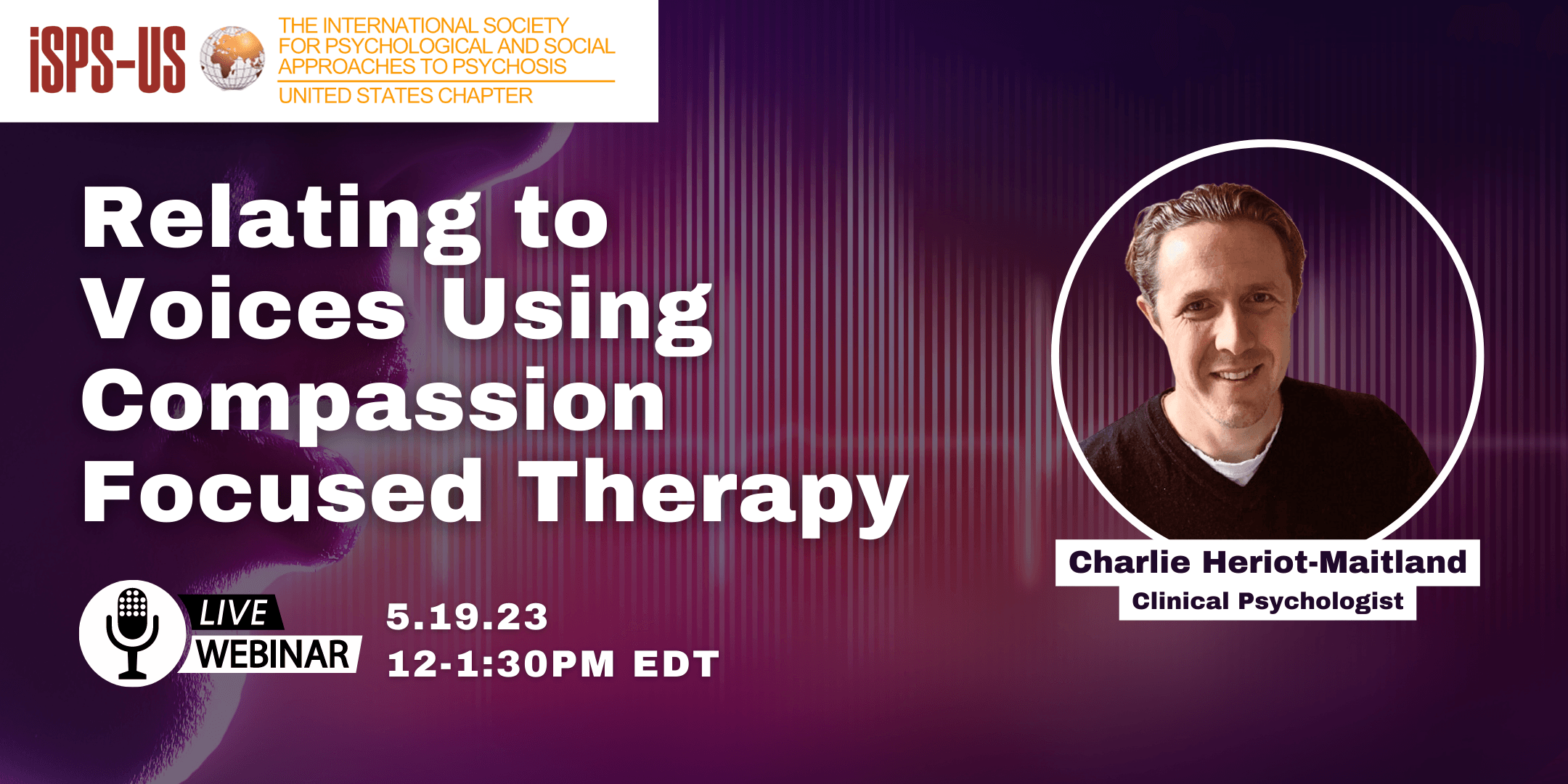 Voice-hearers and their supporters and allies will learn techniques to develop a compassionate understanding and relationship with voices.
Archive
Older Webinars
Visit our YouTube Channel for a complete archive of our webinars