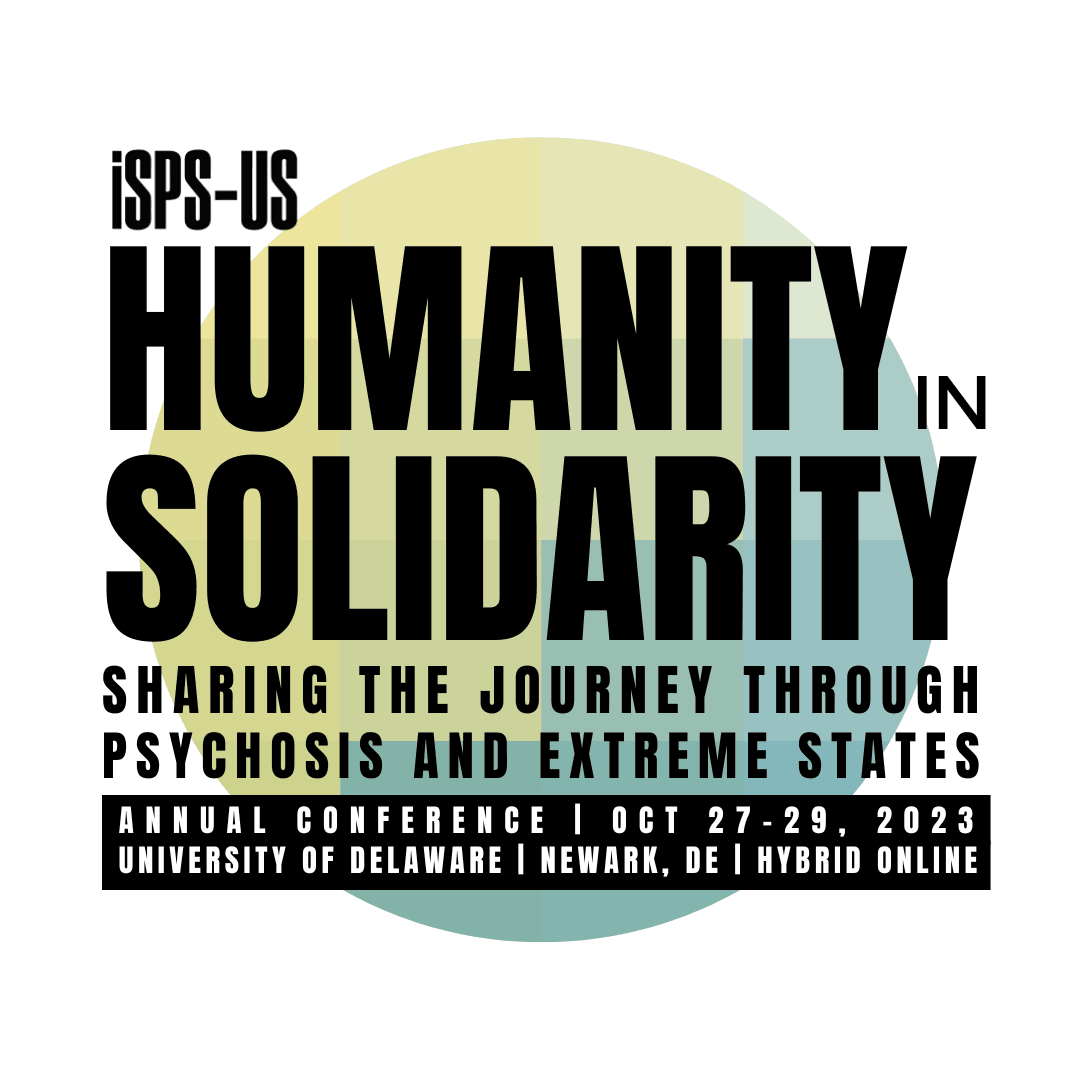 We are excited to announce that registration is now open for the ISPS-US 2023 Conference "Humanity in Solidarity: Sharing the Journey through Psychosis and Extreme States." Join us on October 27-29, 2023, at the Clayton Conference Center, University of Delaware in Newark, DE, or participate online through our hybrid format.
With this announcement, we are pleased to share the identity of our third and final keynote speaker: mad liberation activist, trainer, writer, and psychiatric survivor Vesper Moore! Vesper joins Pat Deegan and Willard Ashley as our speakers who will kick off each day of the conference with their wisdom and insights. Read more about our keynote speakers on our registration page.
Whether you are a mental health professional, a person with lived experience, a family member, or an advocate for transformative care, this conference is designed to provide valuable insights and foster collaboration. By registering, you will have the opportunity to attend thought-provoking keynote presentations, engage in interactive workshops, and connect with a diverse community of individuals dedicated to creating positive change in mental health care.
Remember, ISPS-US members get 10% off registration, on top of the 10% early bird discount, so this is an ideal time to join us. Members, log in to the membership portal to access this year's discount code.
Don't miss this opportunity to be part of an inclusive and collaborative event that aims to transform mental health care.